VIDEOS
AMAKA FRONTAL - HOW TO INSTALL
Amaka Microtwists Frontal Wig is made with a lace frontal. It allows you to have more versatility with Amaka. "Amaka" is our Microbraided wig collection. They are natural looking wigs made with a lace base blending with the skin giving the illusion of braided hair. 
With the frontal Amaka, there is a wider range of styling involved, such as a freestyle part on any part of the lace or all packed to the back. However, you need to know how to lay frontal units and this unit comes with baby hairs(if preferred) for you to lay down in front of your braids.
If you would like a certain colour and you cannot find it in the options, please send us an email regarding your choice of colours as the colours stated are simply the most requested. A picture reference would be great as well, so we know exactly what you want.
******THE TWIST STRANDS ARE MADE USING PREMIUM SYNTHETIC KANEKALON FIBRE. 
***PLEASE NOTE THAT ALL AMAKA UNITS TAKES 5-6WEEKS (STANDARD TIME) FOR PROCESSING AND SHIPPING. Options exist for express orders. 
******PLEASE NOTE THAT THE BODY-PARTS USED IN DETERMINING THE LENGTHS APPLIES TO A 5"7 TALL MODEL OR INDIVIDUAL. 
*******EXCHANGES AND RETURN OFFER ON ALL WIGS, PLEASE SEE SHIPPING AND RETURNS POLICY FOR MORE INFO. 
****FOR LENGTH, COLOUR AND DENSITY OPTIONS; PLEASE REFER TO THE FAQs FOR PICTORIAL REPRESENTATION OF THE DIFFERENCES
We are pleased to announce that we offer refunds and exchanges on our products. To make an exchange or for refunds, contact must be made within 10 working days.

Customers are responsible for the shipping cost and it is recommended that you return your unit or extensions with a tracking number, as we are not liable for lost returns. Once we have received the unit or hair extension we will inspect it thoroughly to make sure the returns requirements are met, then the exchange or refund process would begin immediately.

Please note that for all refunds, we would issue a full refund for the price of the unit and the refund issued would not include the prices paid for additional services such as shipping or customization.

For refunds applied in cases where there is no inaccuracy on our part but you just changed your mind on your order, we would issue a full refund as stated above but a 15% restocking fee would be deducted.

Orders returned for inaccuracy on the order placed would be looked into and amended accordingly and the exchange policy would be applied as deemed fit.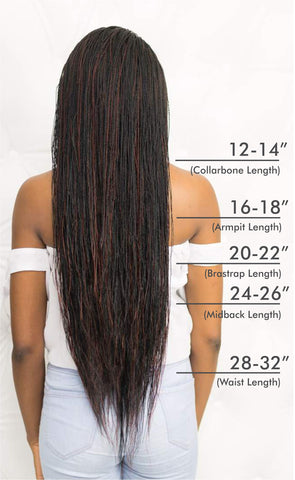 Customer Reviews
100
reviewers would recommend this product
Write a Review
I recommend this product
Amaka Frontal Microtwists Wig
Amazing the Amaka Frontal Microtwists wig is beautiful. I will definitely recommend and purchase another wig. The overall experience was awesome.
11/13/2021
Anonymous

United States
I recommend this product
Summer Hair
The time they took with this unit was Impeccable so looking forward to sporting this on my summer vacations
06/27/2021
Pamela G.

United States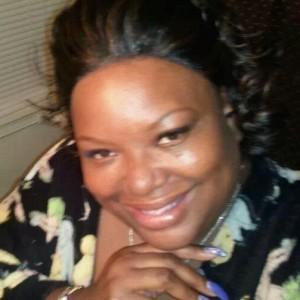 PC
05/31/2021
Priscilla C.

United States
03/31/2021
Anonymous

United States
I recommend this product
Amaka "microtwist"
Great experience, hair arrived on time. I'm truly loving it, have already placed and order for two more and considering a third as this will be my go to hair for spring and summer.
03/03/2021
Anonymous

United States
I recommend this product
The BEST WIG EVERRRR!
When I say this is the best wig ever I mean it! I'm very picky and this company came out on top the best neatly made. I'm a very happy customer I will be ordering more.
01/27/2021
Anonymous

United States
I recommend this product
Lovely Wig!
This wig was lovely. The construction was nicely done, and it looked very natural. It was lightweight, and the twists were done perfects. I highly recommend this wig to those who don't want to sit for many hours, but want that microbraid look.
11/04/2020
Reva W.

United States
I recommend this product
Perfect Braid Wig
Very beautiful wig
10/17/2020
LYNETTE C.

United States
09/16/2020
Savati W.

United States
I recommend this product
Love my twists
This is my second unit. It looks natural. People often ask how long I had to sit. Sometimes I tell it's a wig. Sometimes I don't. I love my unit.
08/19/2020
Anonymous

United States
08/14/2020
Angela M.

United States
I recommend this product
BEAUTIFUL
Purchased this wig for my Bday. Wanted a braided wig for the winter. Tried it on upon receiving it and it fitted beautifully. Love the fact that Anne Elisa sent me pictures of the wig to get my approval and added additional color I requested then sent another picture after the extra color was added to let me see what it looked like. Will purchase another braided wig in the future. Wonderful construction of the wig..
07/26/2020
Lysette C.

United States
07/23/2020
Laura D.

United States
I recommend this product
Queens of all things BRAIDS!!!
My micro twists Is well made great workmanship and very full, beware of these fake braid companies on the web. Anne Elise is the real deal they deliver. This unit looks like it's growing out of the scalp.
07/13/2020
Anonymous

France
I recommend this product
Amaka Frontal "Microtwists" Wig
Very good product
07/07/2020
Anonymous

United States
06/12/2020
Shameka H.

United States
05/12/2020
LaWanda V.

United States
05/09/2020
Toni J.

United States
05/05/2020
Kemmerly W.

United States
I recommend this product
Best Quality Wig Ever!
I just received my frontal Amaka unit this weekend and it is the best wig I have ever bought!!!!! These are some very talented people. I can't stress it enough. I recently had brain surgery and no longer able to get my hair braided right now due to pain and all of my hair has not completely grown back, but when I tell you that this unit has made me feel so much better, I can't describe it. I have been wearing braids for over 20 years and this is the first time since my surgery I have been able to wear them again. Thank you, Anne Elise, for helping me through this difficult time!!!!! I had to get used to wearing a wig, but now that I have one that is made of great quality and makes me feel like "me again," you have a customer for life. Thank you from the bottom of my heart. You have no idea how you have touched my heart. It is very light-weight, manageable, and does not need to be glued!! May you continue to do God's work and bless others!